Gracehill Kumeu wedding photos – Jono & Yvonne's sneak peek!
Hi guys,
On Saturday, we headed out to photograph Jono & Yvonne's wedding – at the Avondale Reformed Church, and then on to Gracehill Vineyard in Kumeu, for their reception.
Our morning began around at the boys house, where we found Jono & his groomsmen ready to roll.
This was shot with some off-camera flash down at the bottom of the stairs, giving it that nice punchy lighting effect. Love the suave tails on the morning suit that Jono was wearing 🙂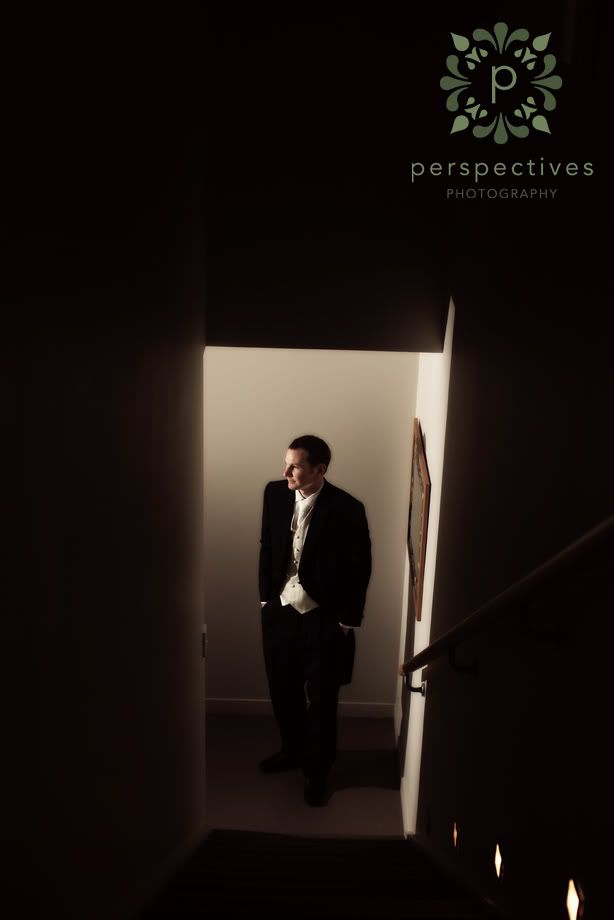 We spied a tree full of 'autumn' … so headed across to the next-door neighbours backyard to make the most of it…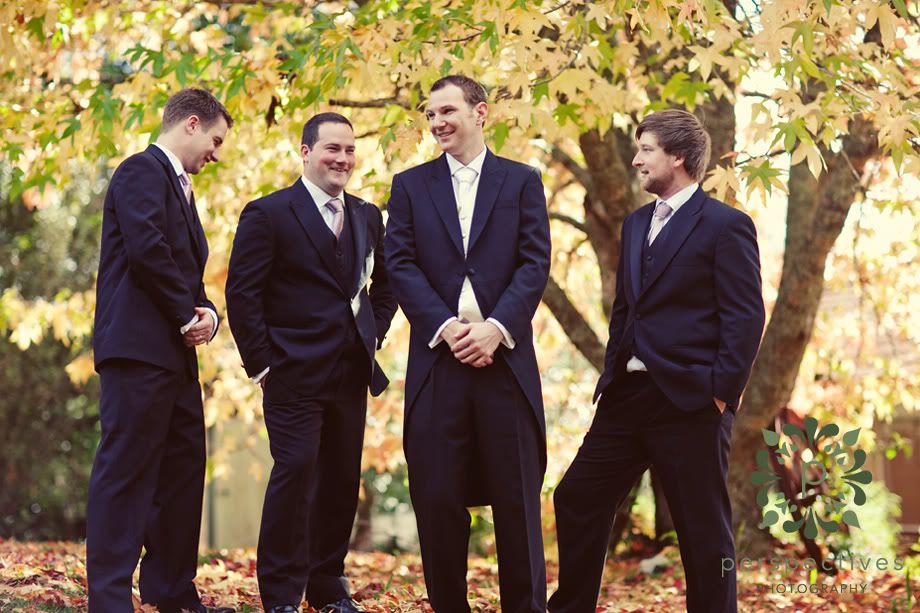 To see many more images from Jono & Yvonne's wedding day – click the 'keep reading' link below 🙂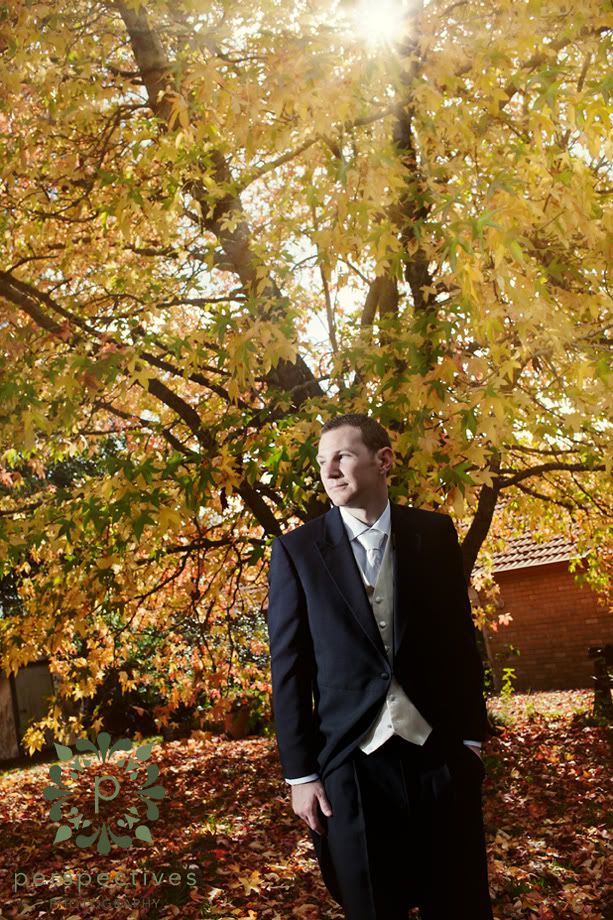 We left the boys (who were planning to get back into casual clothes and have a BBQ breakfast!!) and arrived around at the girls place – where Yvonne was in the final stages of makeup..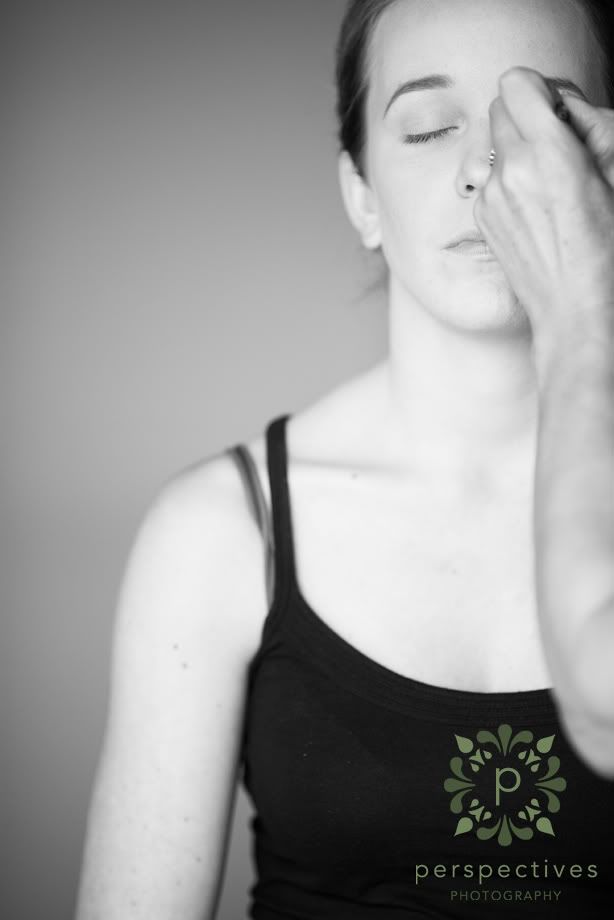 Everyone looked stunning – the bridesmaids in their beautiful 'infinity' dresses which Yvonne had made – very talented!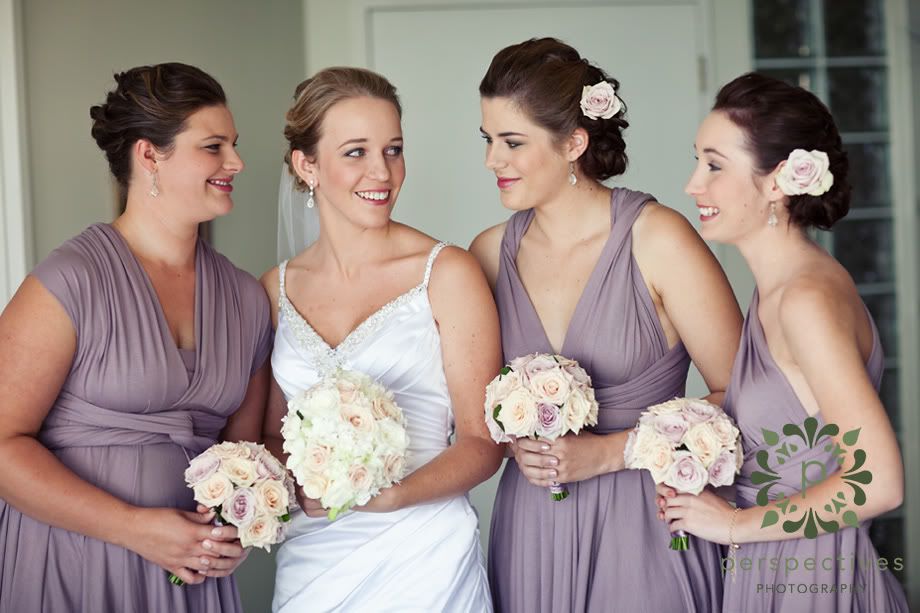 We had time for a few shots around the place…
And then it was down to the church.
When we arrived, we saw their gorgeous flower girl – holding her bouquet. Her aunty (Yvonne's sister) is a florist – and had done all the girls bouquets. But part of the rules of being a florist, is that this little one usually isn't allowed to touch the flowers. So today – being able to hold her own special bouquet, her eyes just lit up!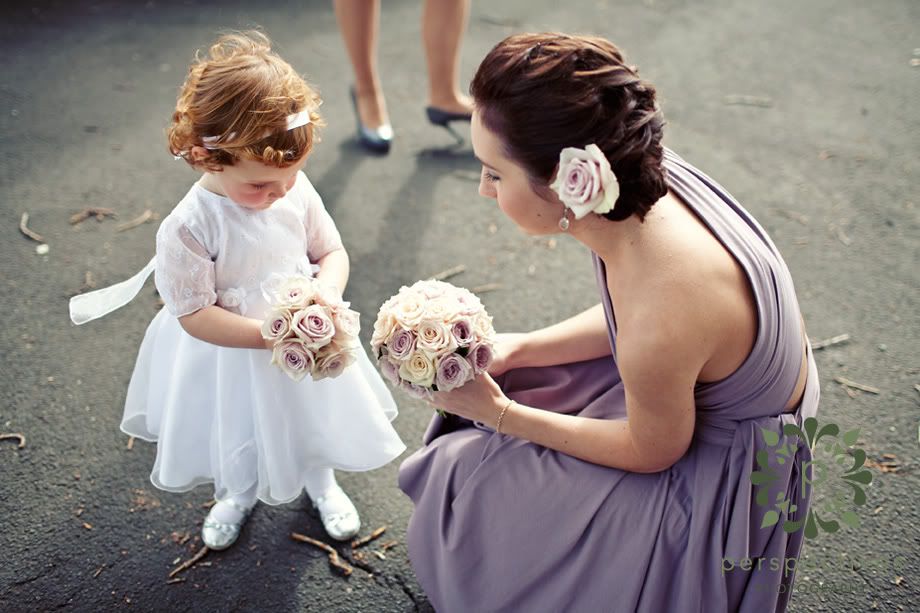 Jono, seeing Yvonne for the first time.
Their parents came up to the front of the church at the conclusion of the service, and all prayed for them. Beautiful.
For our location photos, we had 3 spots lined up – the beach, Gracehill, and some cool trees we'd found.
The usual (and logical) sequence of events would be to shoot at Gracehill last, so that once we were finished, we could head inside for the reception & were already there.
But logic is often trumped by opportunity – and in this case, we hoped we might get something of a sunset down at the beach, if only we could stay there up until the last possible moment.
So we headed to Gracehill first – and took some shots down on the jetty…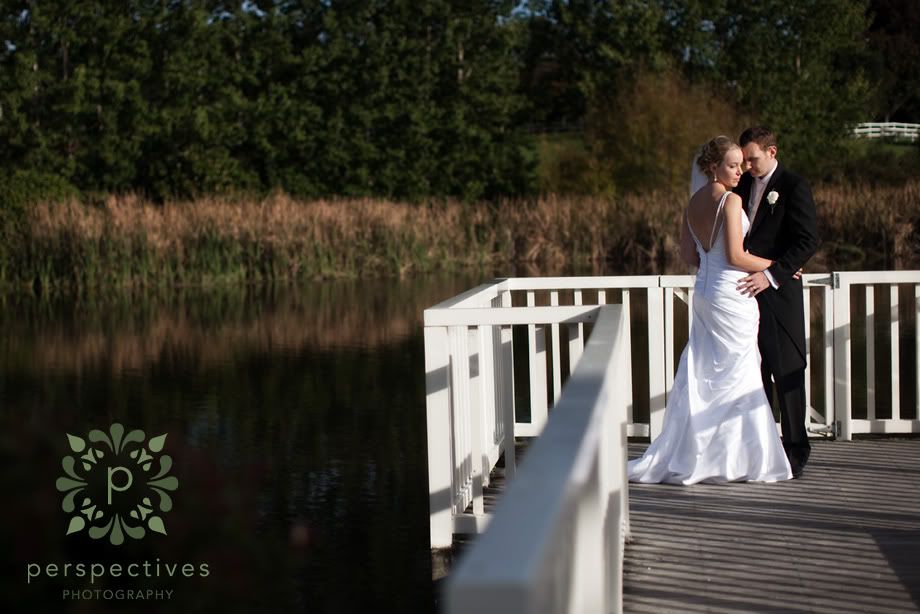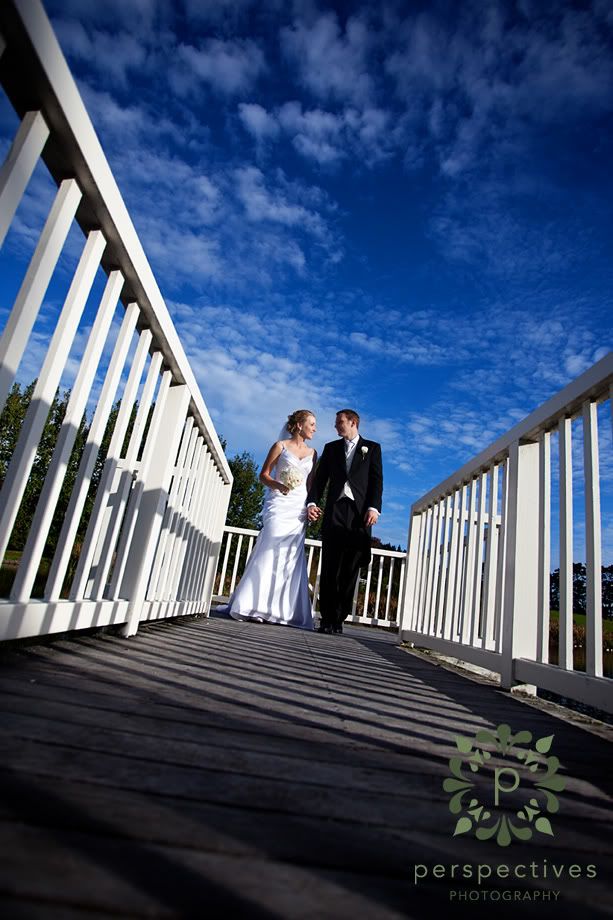 Then – down in one of the corners, this beautiful tree was in full autumn colour brilliance.
You've seen me mention before – we LOVE autumn weddings. For so many reasons. It's not so hot, like the middle of summer, the colours are fantastic, and the afternoon light is just the best to work with. And – we can get sunsets at 6pm, when we're actually out shooting the bridal party photos, as opposed to a 9.30pm sunset in summer that occurs around the same time as the first dance. Autumn = awesome.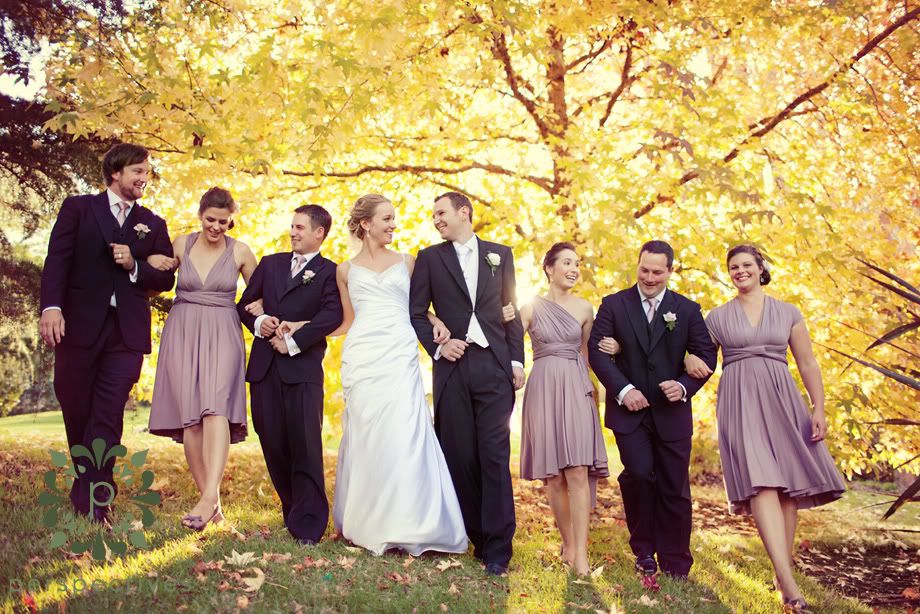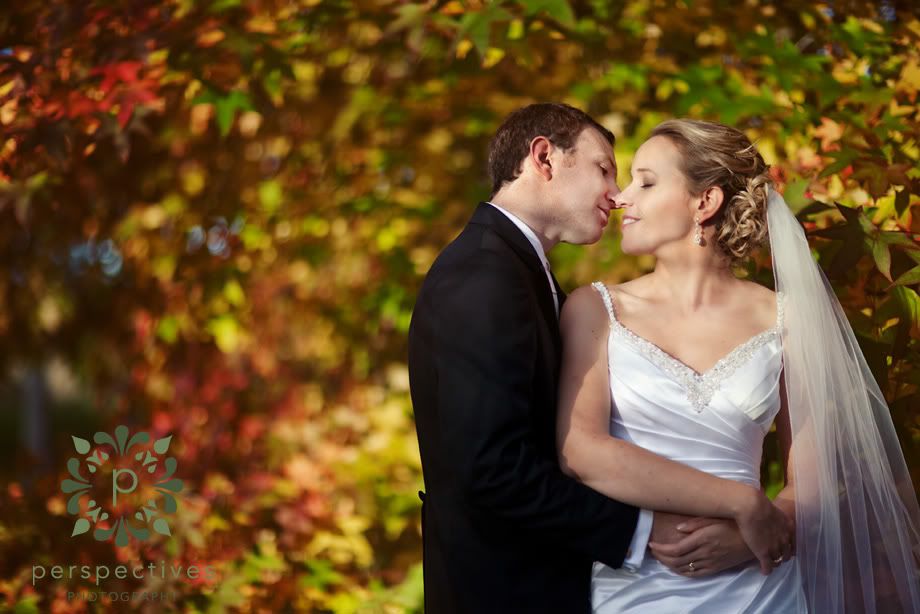 The bridal party had a bunch of rose petals to throw around… so we made sure they were put to good use…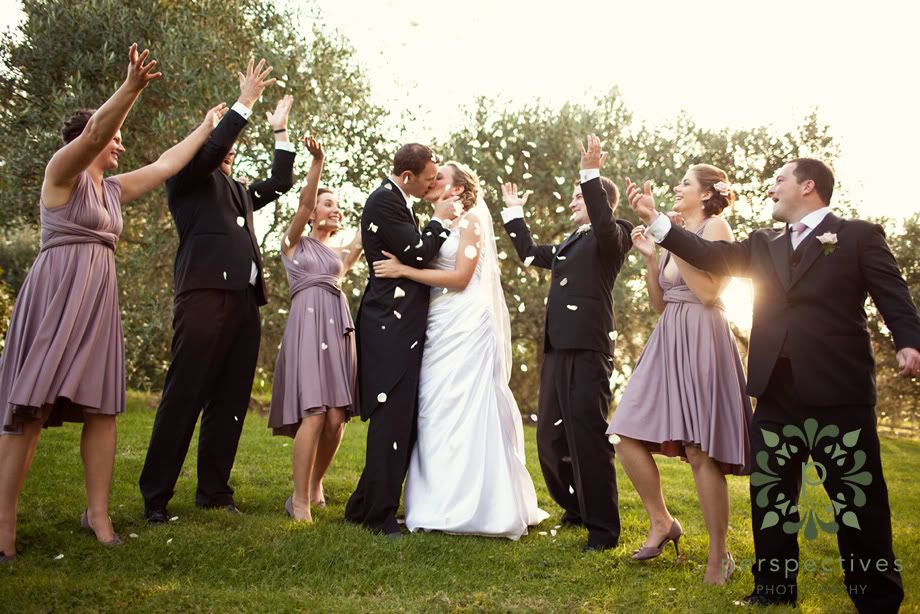 Then, we saddled up, hit the road, and stopped in at our trees.
Love how this image is both beautiful & eerie at the same time.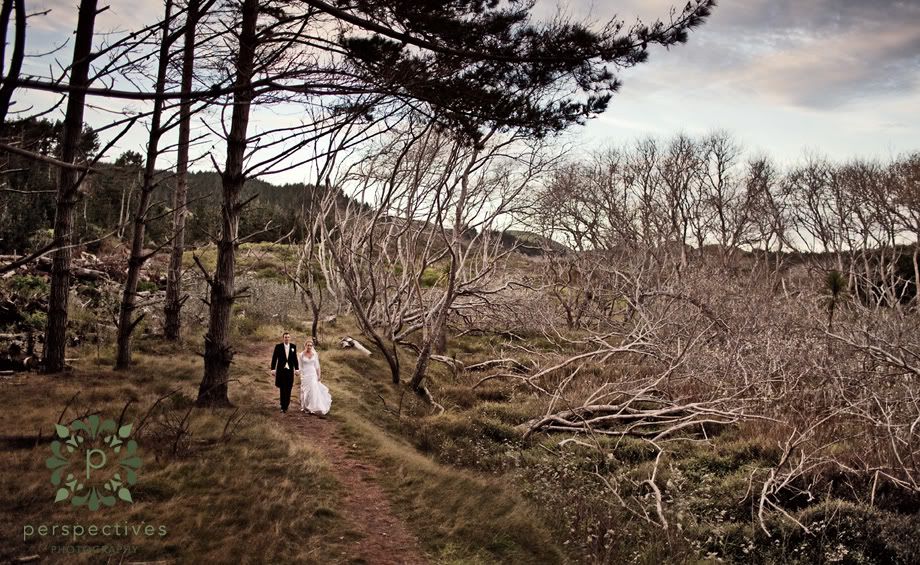 Walking back to the cars, this light was hitting the trees behind them so perfectly.
We raced off to the beach, racing both the remaining daylight, and our time we needed to leave by!
When you're shooting down by the waterline… there's always one teeeennny problem..
And then, the sunset started getting sunsetty..
And it was right about this point… that we needed to leave. So we said 'guys – we can stick to schedule & head back now, or we can be 15 minutes late back, and see if we can get a sunset.'
Guess what they opted for.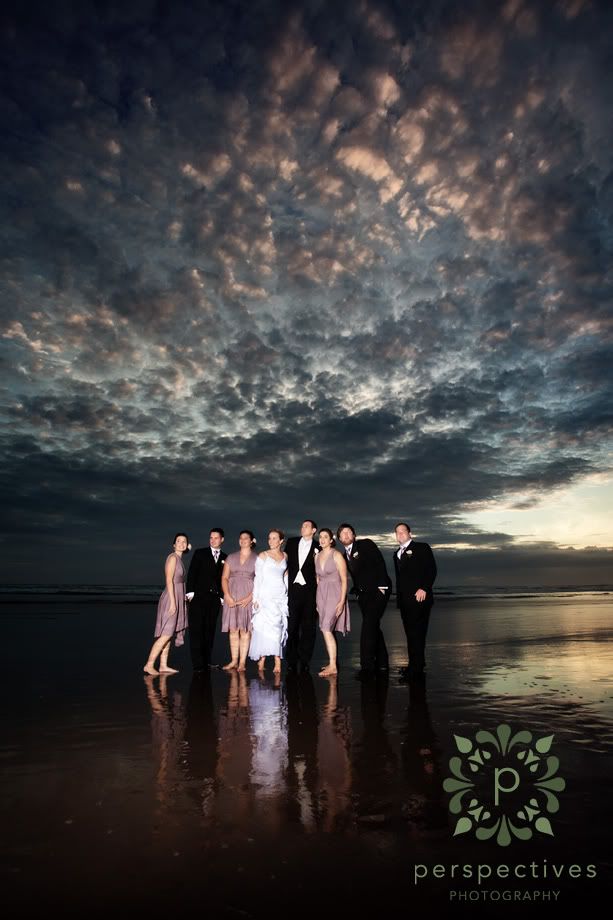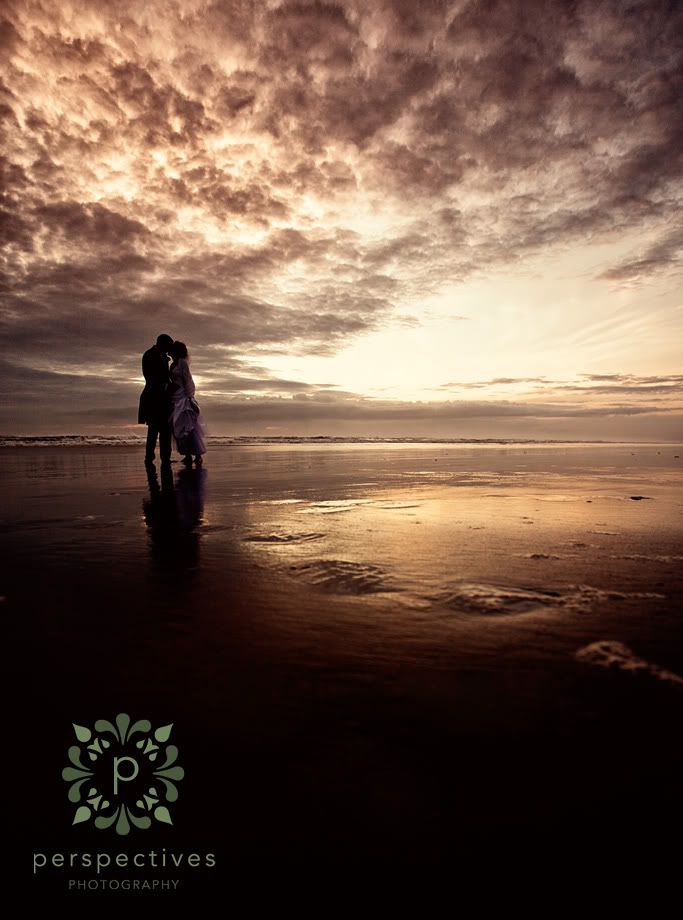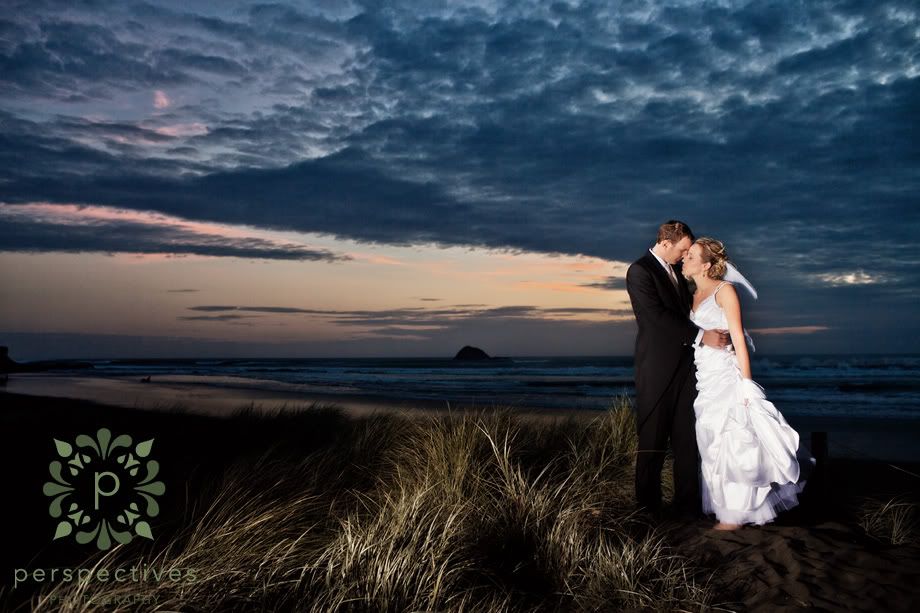 Thanks so much, both Yvonne & Jono – but also your fabulous bridesmaids & groomsmen – for indulging us, braving the cold wind proved worthwhile 🙂
Back at Gracehill, after their arrival at the reception, Jono & Yvonne took the chance to have a sneaky first dance practice..
Then, just before we headed home for the night, we set up some lights outside, where there was a cool fountain – and played with some backlighting, shining through the water. Here's the very final frame of the whole day.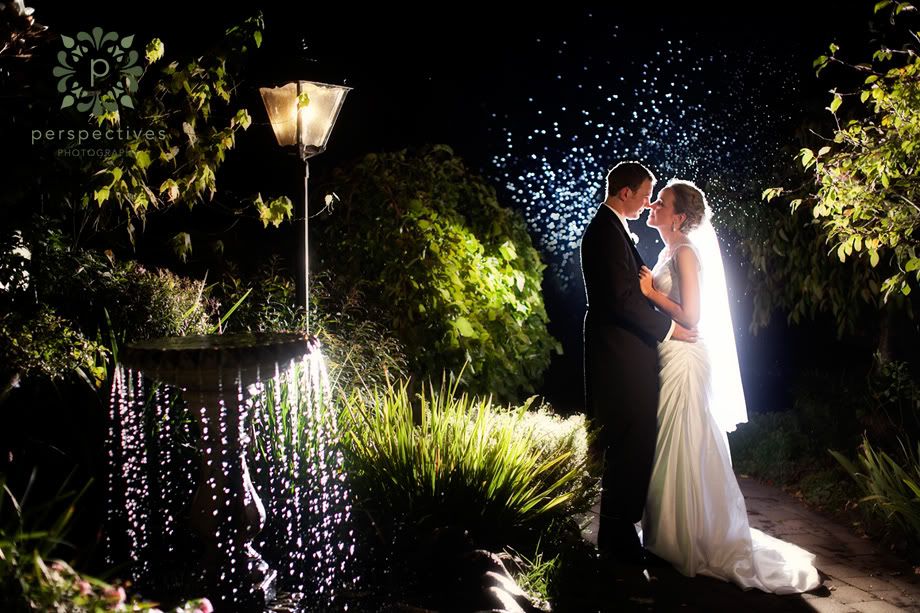 If you've enjoyed these images, head along and 'like' our Perspectives Photography Facebook Page – where you can stay updated with all our latest creations 🙂
Jono & Yvonne, thank you both so much for inviting us along to share a part in your wedding day – we had a fantastic time with you guys, and we'll have more images on the way soon!
Isaac, Amber, and Tam.