Castaways wedding photos – Tony & Sarah's sneak peek!
Hi guys,
A couple of weeks back, we headed out to one of our favourite Auckland venues… Castaways on Kariotahi beach, with the stunning West Coast providing an epic backdrop.
The surfer in me was checking the perfect waves / offshore winds as they rolled in out of the deep… there's something both very calming & satisfying… but at the same time incredibly frustrating… about watching beautiful surf. It does provide a perfect backdrop in the images, though!
Because Castaways has accommodation onsite, we were able to easily flit between the boys & girls chalets in the morning, catching them as they got ready.
To see more photos – click the 'keep reading' link below 🙂
With the wedding colours in paua / greens / turquoises… Sarah had beautiful shoes with a peacock feather – and we were on the hunt for ways to incorporate the colours into other images. Amber noticed a beautiful painting on the wall in the boys' room… of the coastline, featuring manuka bush and the sky… so she took it down, and used it to photograph the rings.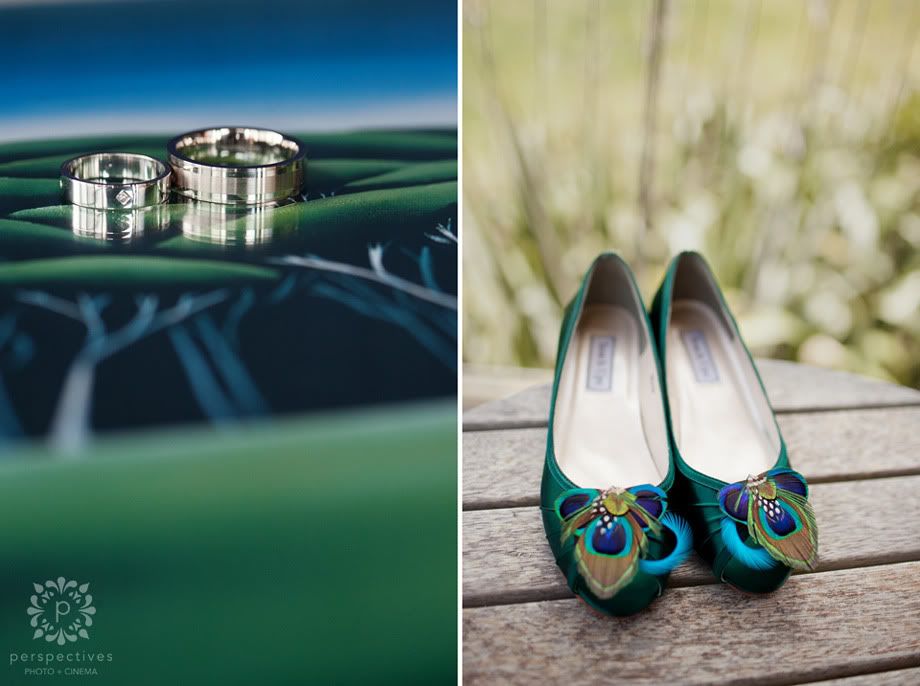 The super talented Amy from Keepsake Bouquets worked her magic to create these gorgeous flax flowers.. which, aside from looking perfectly beachy & New Zealand flavoured… are going to last forever 🙂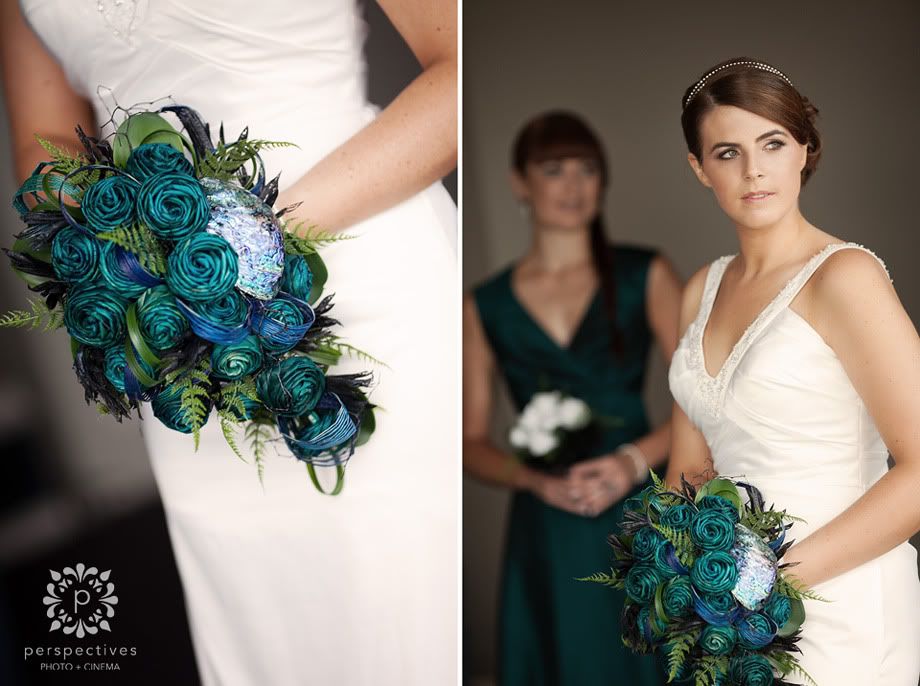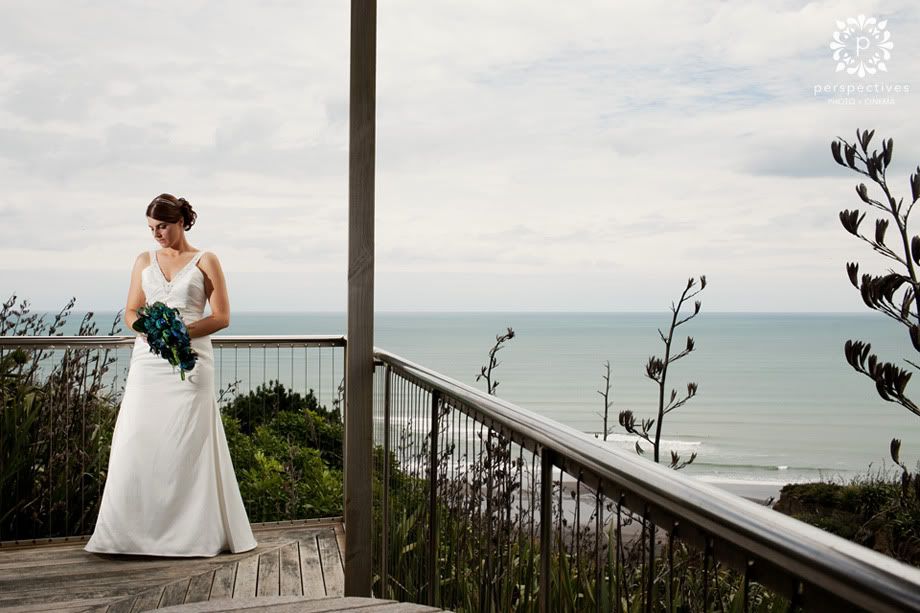 I love how the boys wore jeans on the bottom of their suits… it really added a nice touch, especially on the beach. They did, however, wear shoes.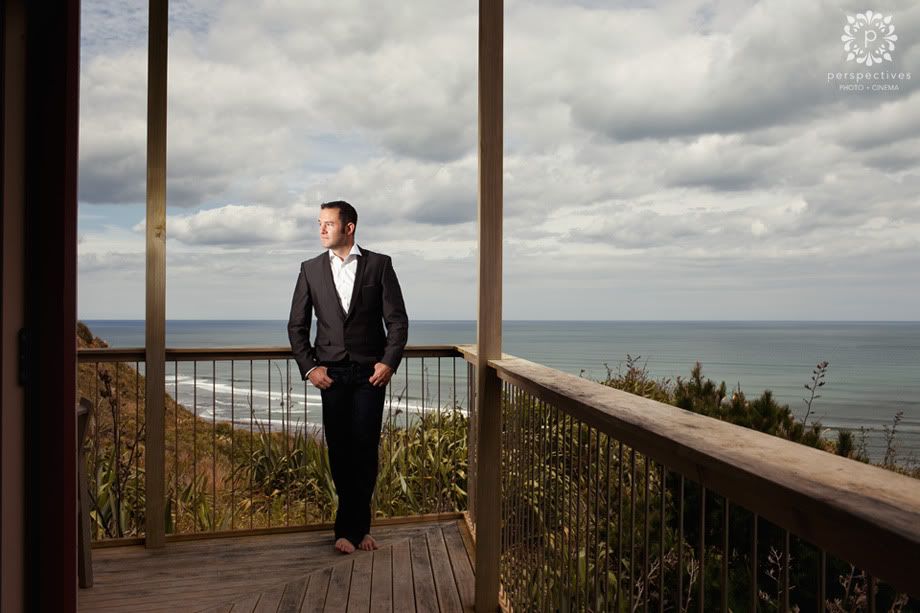 Sarah, with the reflections of the views beside her.
This is the view, looking down over where their ceremony took place. As Sarah & Tony are based in the UK, I think it's even cooler to come back home to NZ and have such a spacious & vast setting, that is quite recognizably Aotearoa.
Check out this video of Sarah & Tony's vows…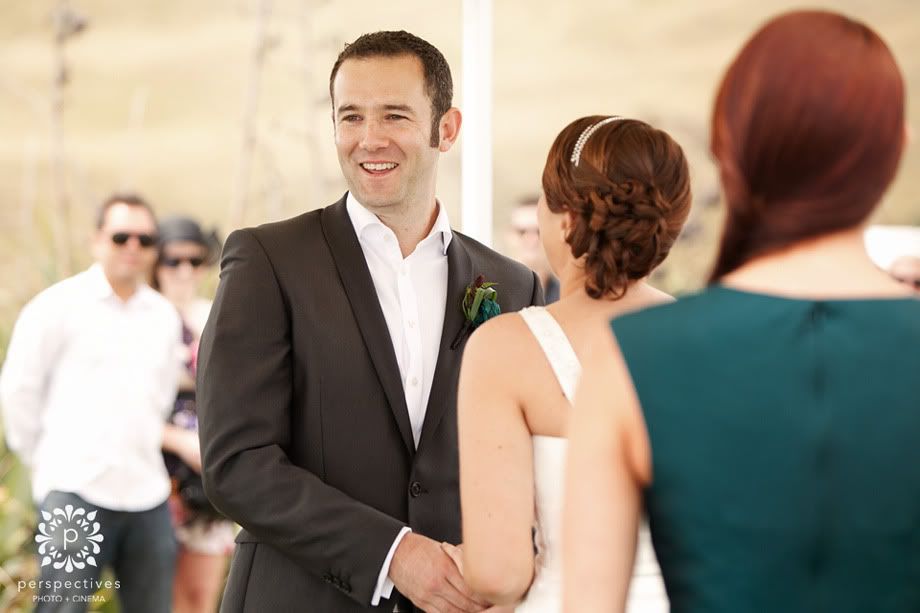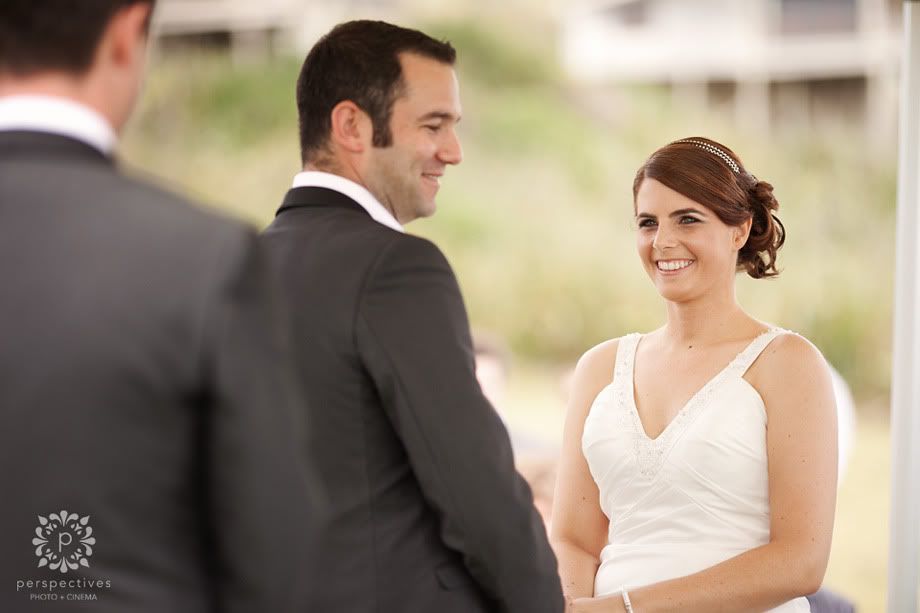 No actually – Sarah was stoked they got to 'RickRoll' their guests, using lines from the song as their vows to each other. Amazing. Extra bonus points from Isaac for this one, guys 🙂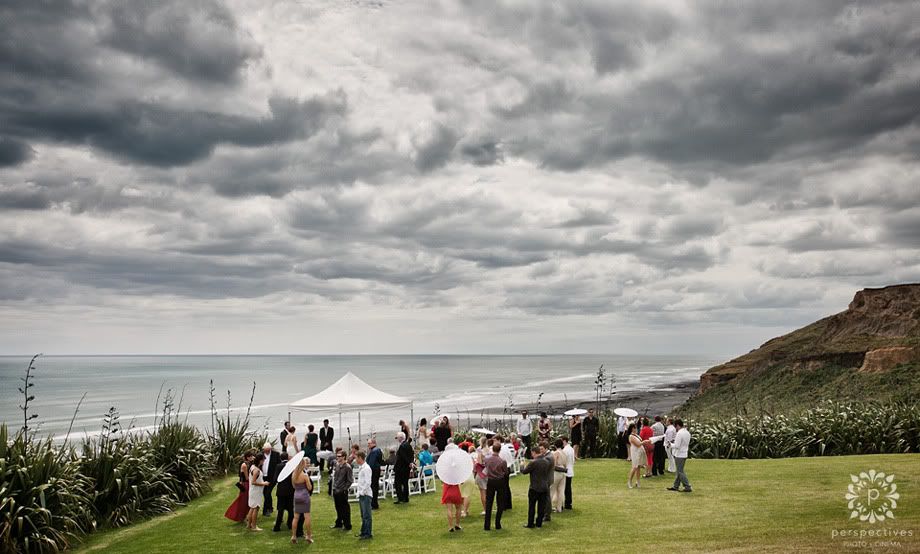 Post-ceremony, we headed down to the beach to give our car another taste of West Coast sand in the brake pads. The downside that comes with a gorgeous day is the beach being packed with people… so it was great to be able to pile into the car and drive down to a quieter spot.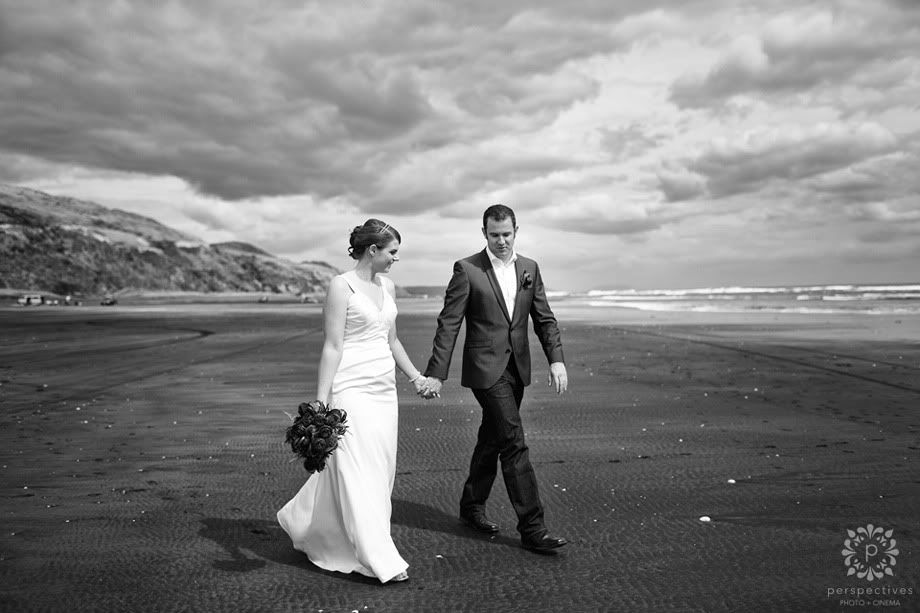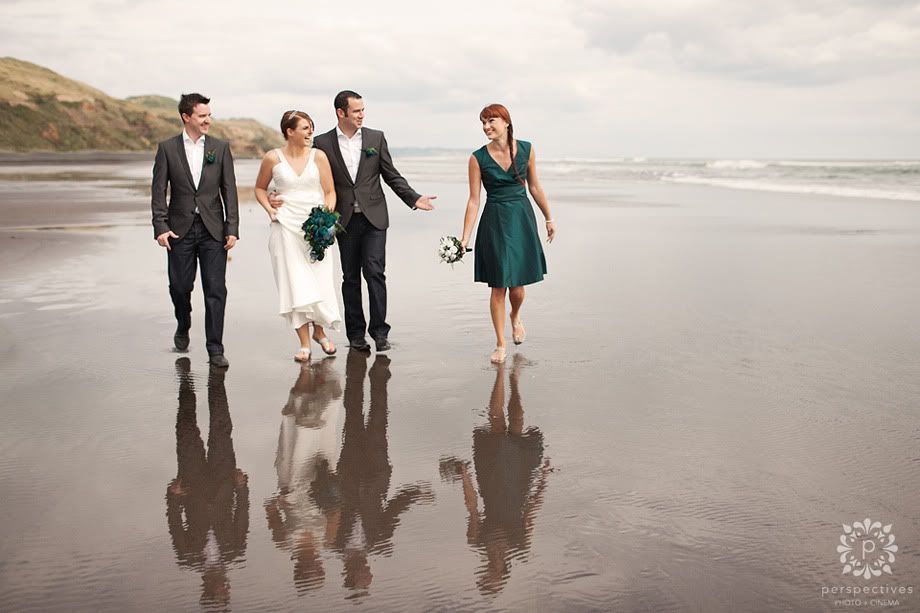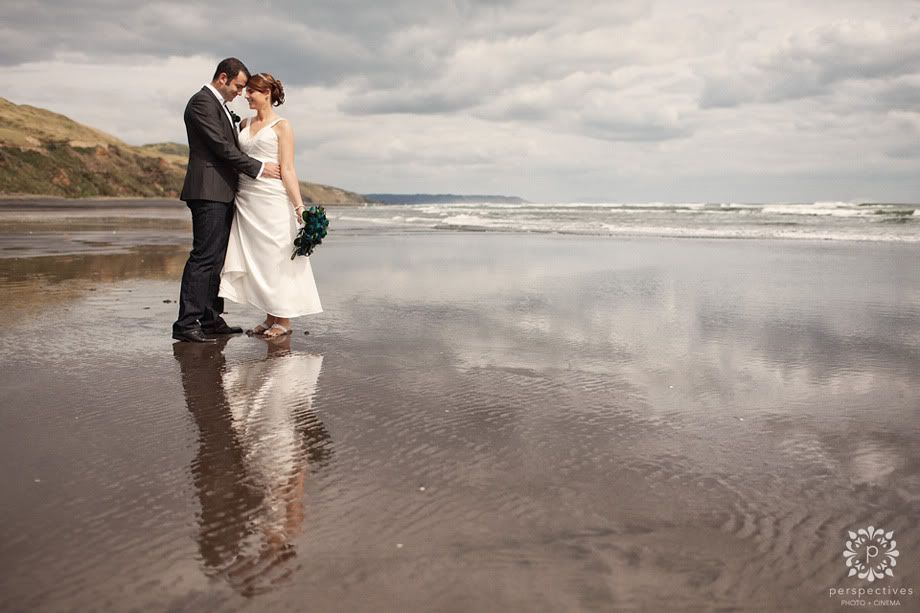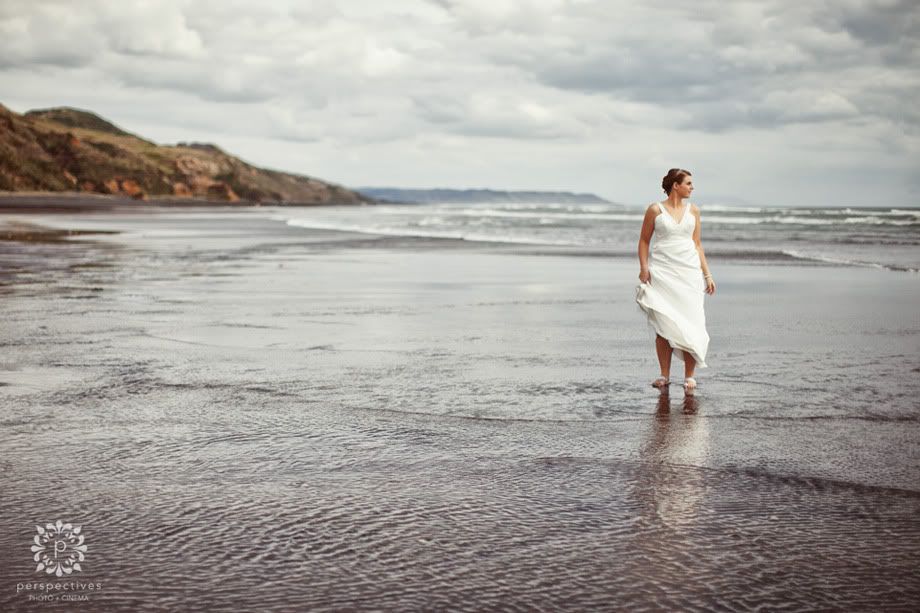 Tony did his best to halt the incoming tide… which actually worked in this first shot! Unfortunately, he didn't have a 100% success rate. Luckily though, he was chivalrous & came to Sarah's rescue 🙂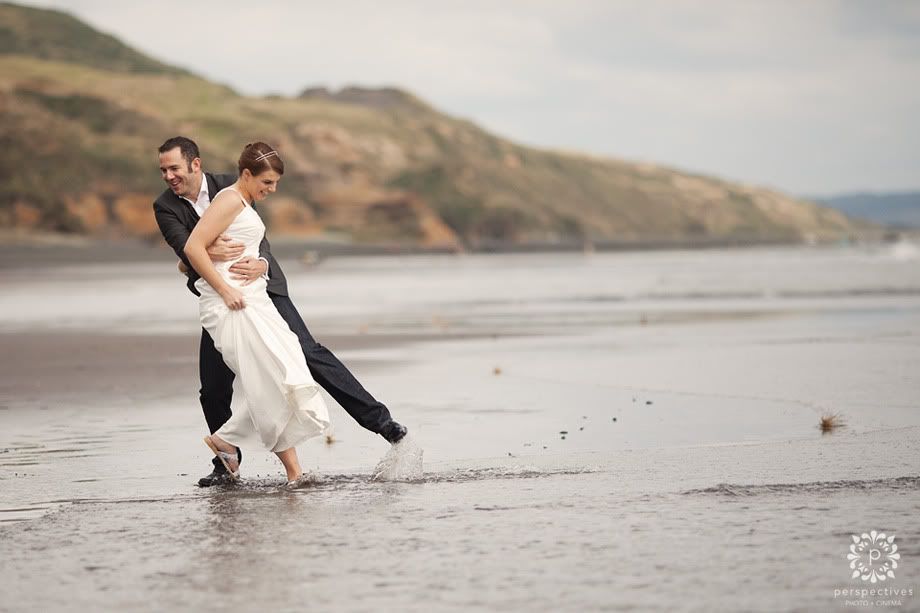 With suitably soggy feet, we headed for drier ground..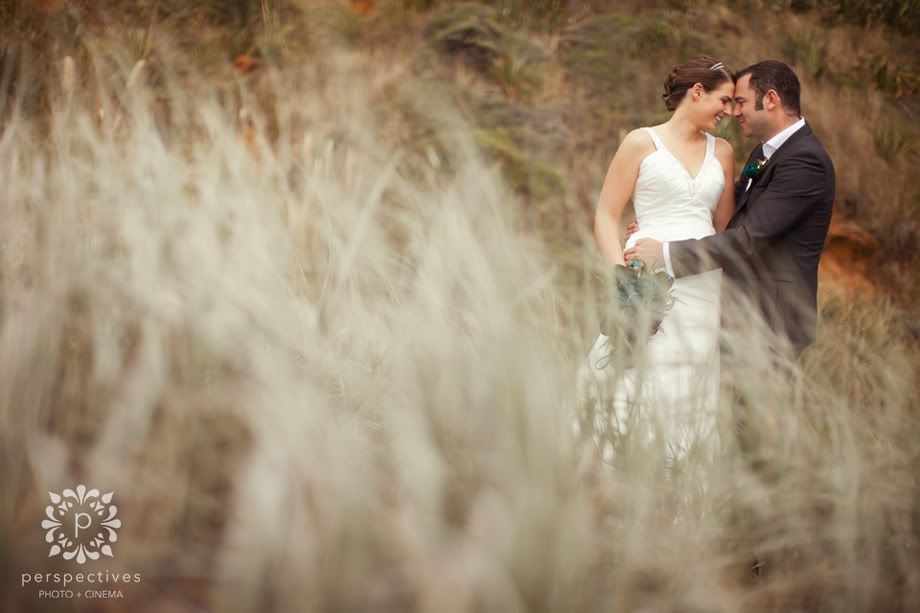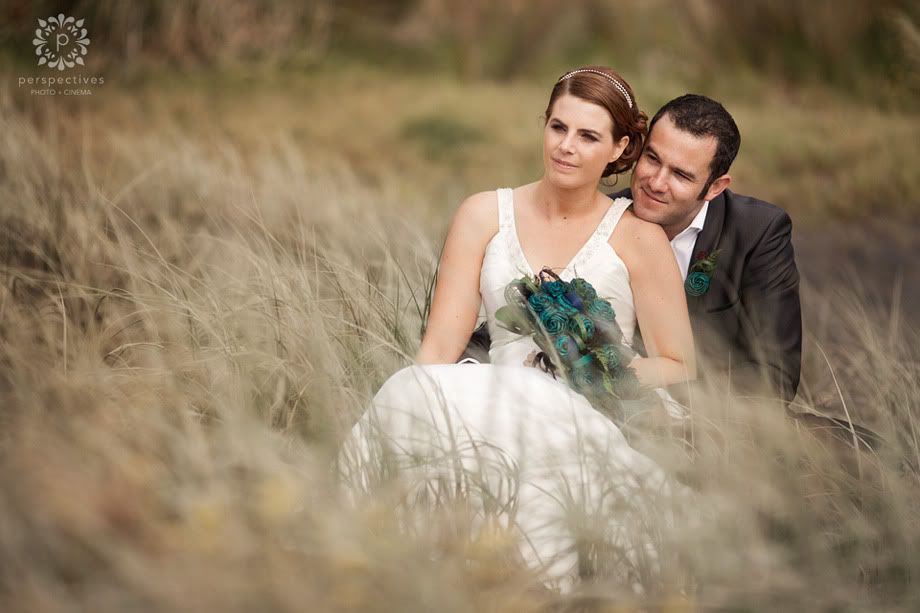 To help even out the bright sun in some of these images, we had best man Matt & his partner holding a reflector for us… which he then had a go at folding down, while Sarah & Tony looked on.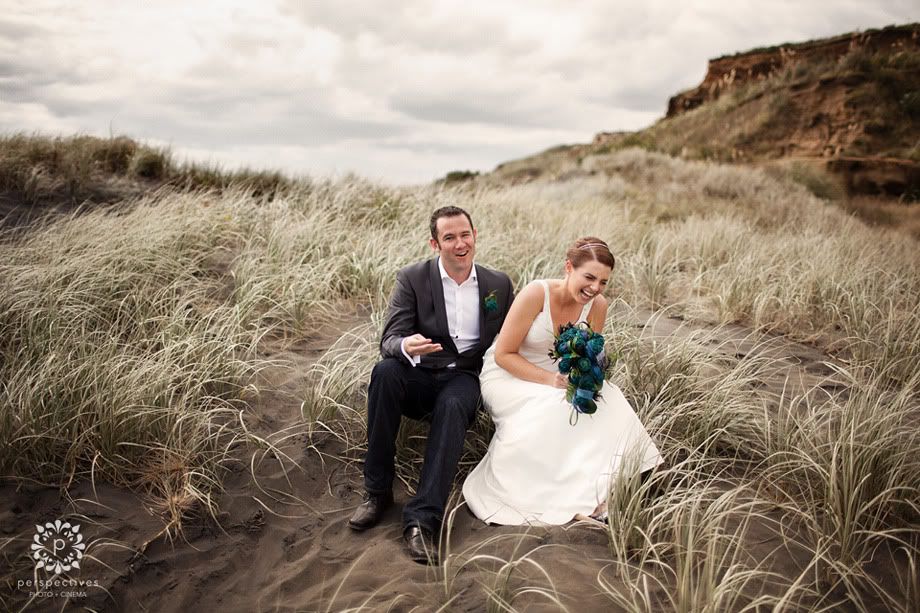 I've had this shot in mind from the first time we photographed at Castaways… and this was the first chance I'd had to try it. The only problem was the traffic – we jumped on & off the road about 15 times to get this image!
I was wearing (stupidly) no shoes at this point after shooting on the beach… and as we walked into the grass here I kept stepping on pine cones / broken branches … note to self… shoes are for a reason!
One of the other features we love about Castaways is the sweeping hills and cliffs in the background. In the late afternoon light, these looked incredible.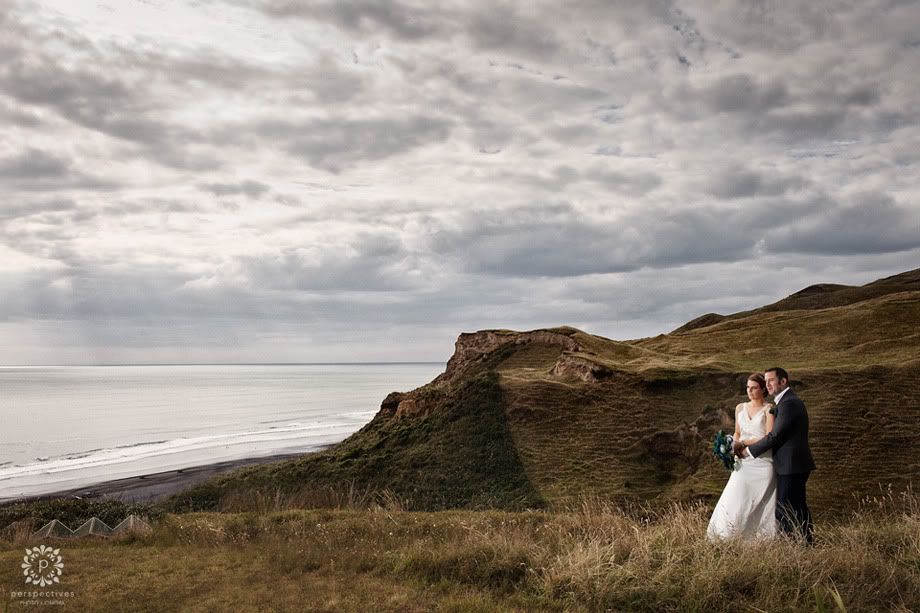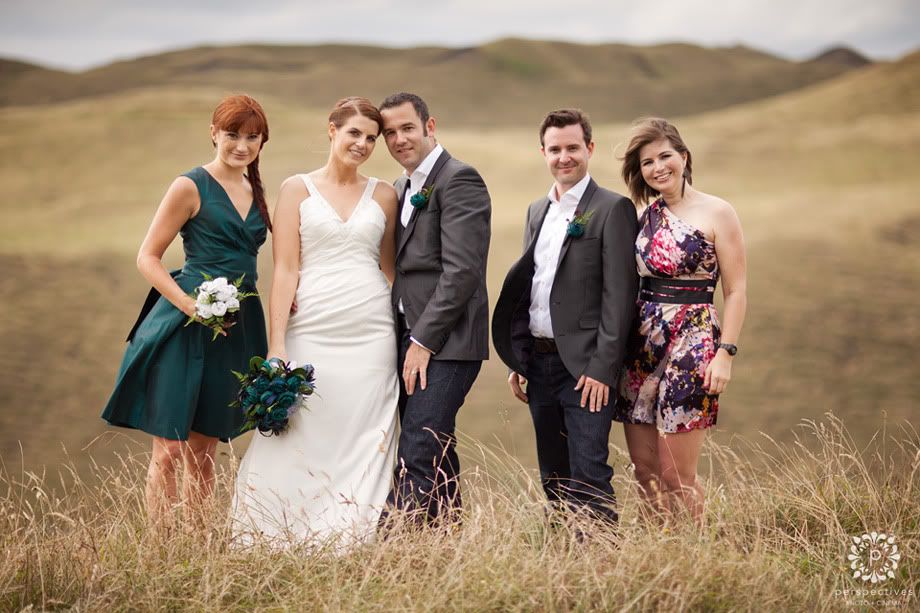 The sun was sinking in the sky, and the wedding guests could watch from their seats – with a perfect view.

Sarah & Tony – thanks so much for inviting us along to share a part in your wedding day – we had an awesome time with you both!!
If you've enjoyed these images – make sure to head along and 'like' our Perspectives Photo + Cinema Facebook page – where you can stay updated with all our latest photos & films.
Enjoy!
Isaac + Amber 🙂