Bracu Wedding Photos – Simunovih Olive Estate – Evan & Ashlee's sneak peek!
Hi guys,
On Friday, we headed out to Bracu at the Simunovich Olive Estate to photograph Evan & Ashlee's beautiful wedding.
In the morning, we headed around to the boys place, where Evan & his groomsmen had been relaxing by hitting a few golf balls around, and were ready to go.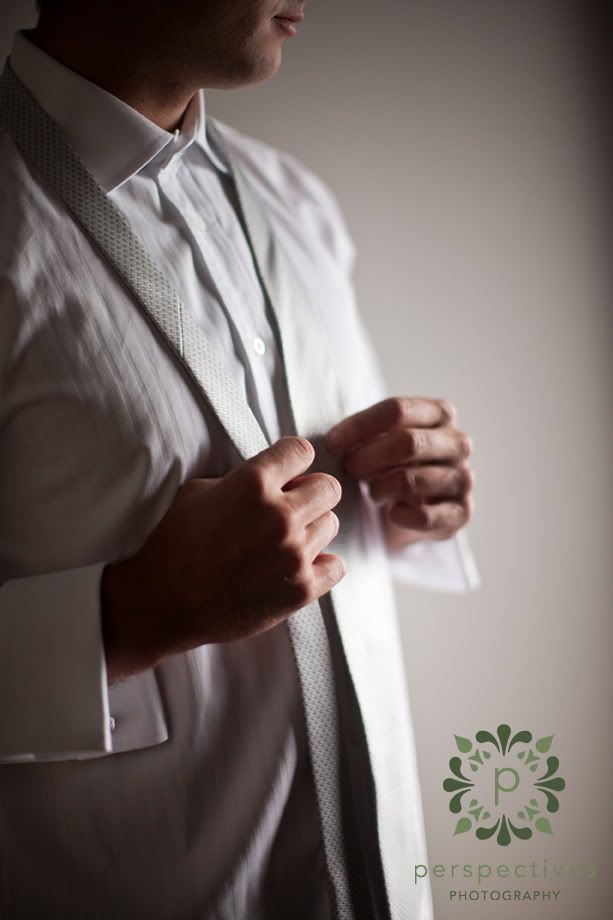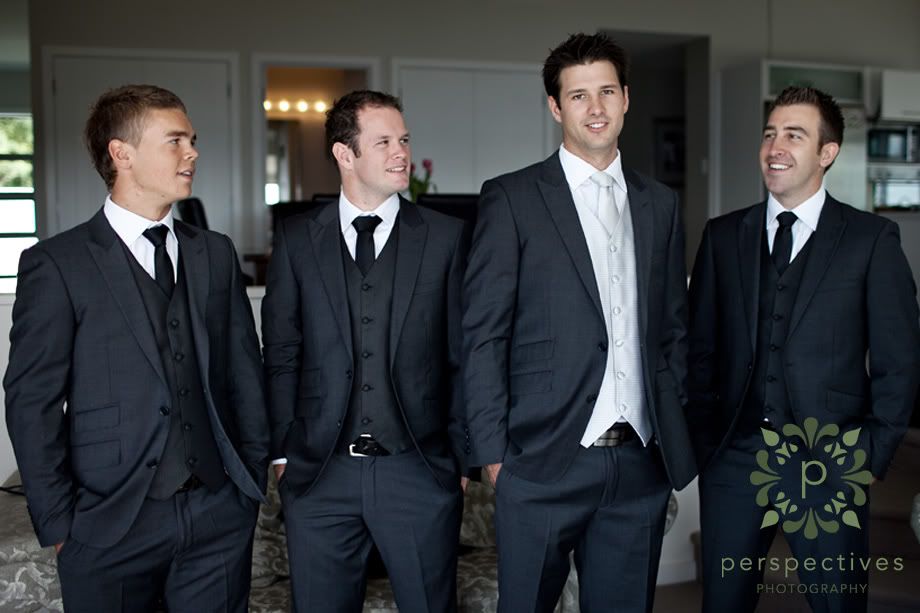 To see more images from their wedding – click the 'keep reading' link below 🙂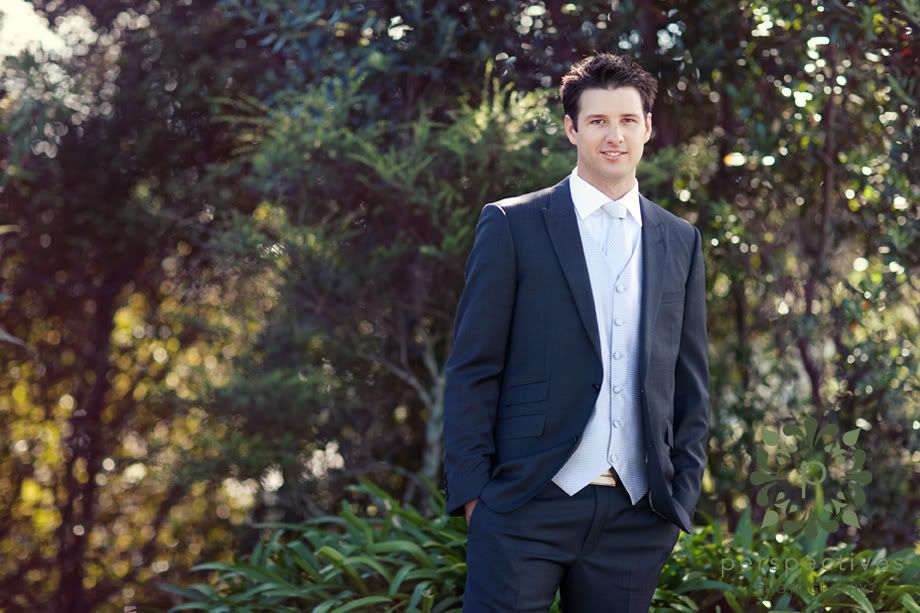 Around at the girls place, Ashlee from Beautified had just finished her gorgeous job with the makeup, and Ashlee our bride was ready to get into her dress!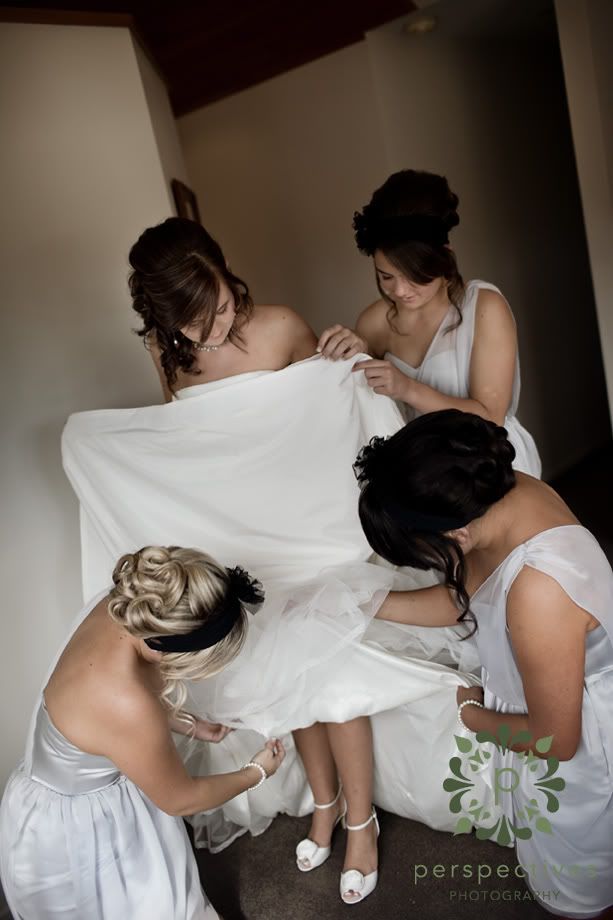 So cute!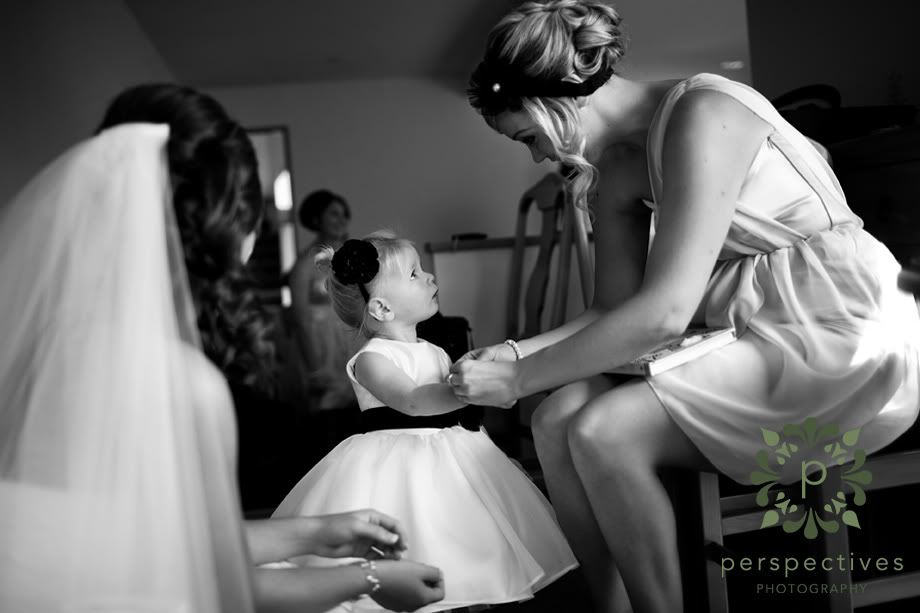 Ashlee's flowers had a beautiful scent (there was a particular flower in there with the roses – I forget what, but it smelled amazing!)
The combination of full, bright sunlight & dark clouds in behind made for a dramatic image – and I like the fact that it's in front of the house in which Ashlee has lived her whole life.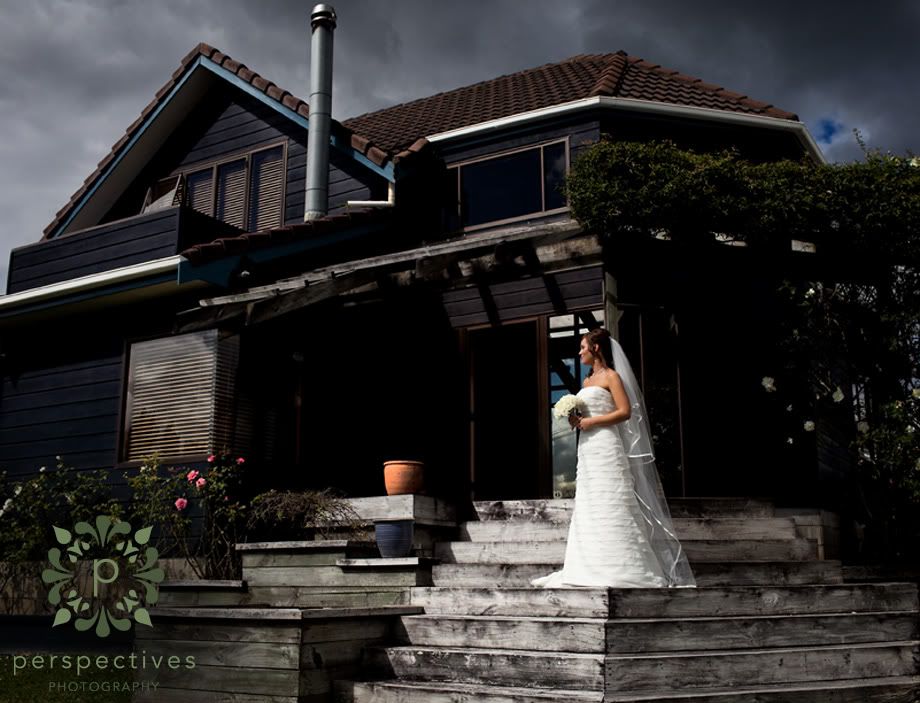 Down at the church, Dad had some final words of advice..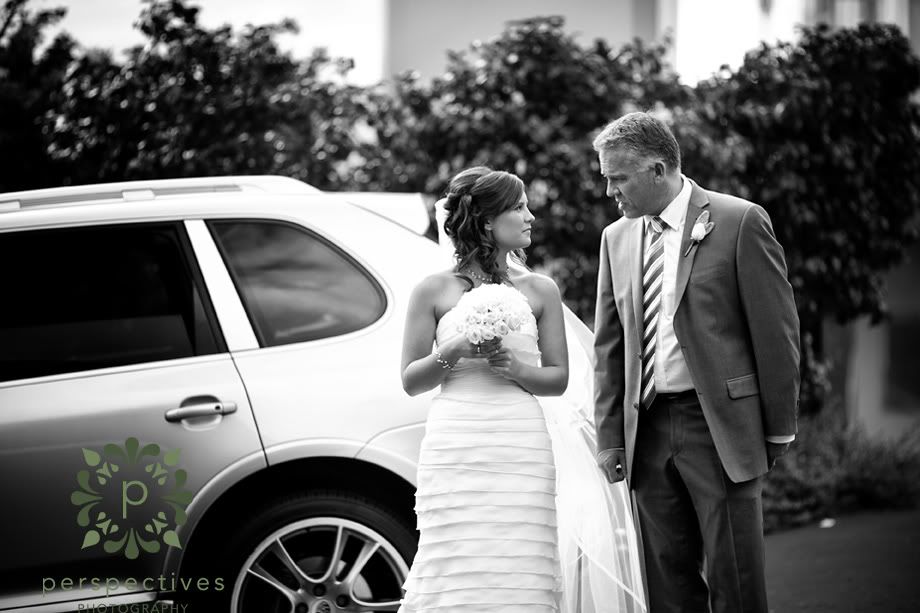 And then the ceremony was under way..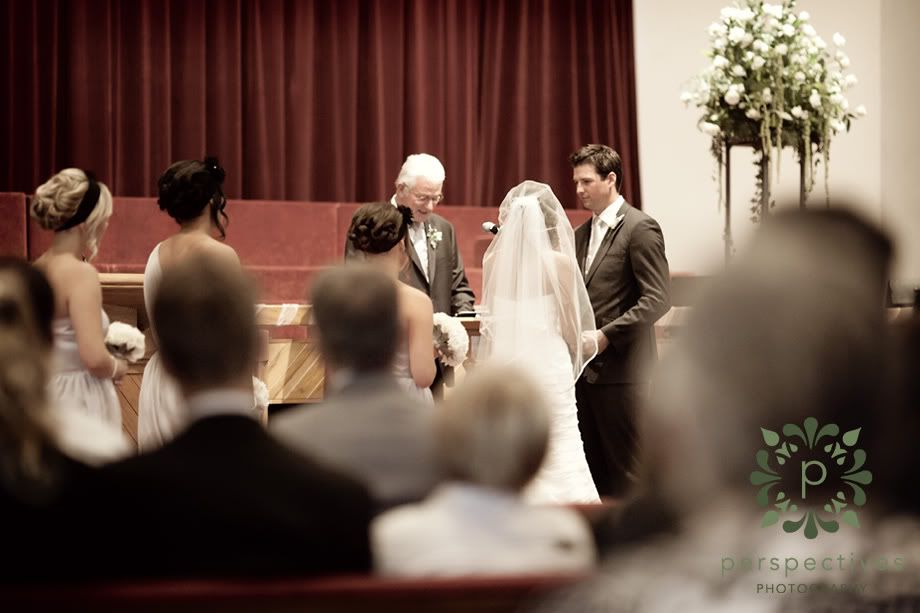 Sometimes though, when you're 4 years old… it's way more interesting to draw a picture than watch a wedding.
After their ceremony, we hopped into the cars & headed down to Bracu.
It's one of our favourite places to shoot – beginning with the impressive gates, where we got our lights into action: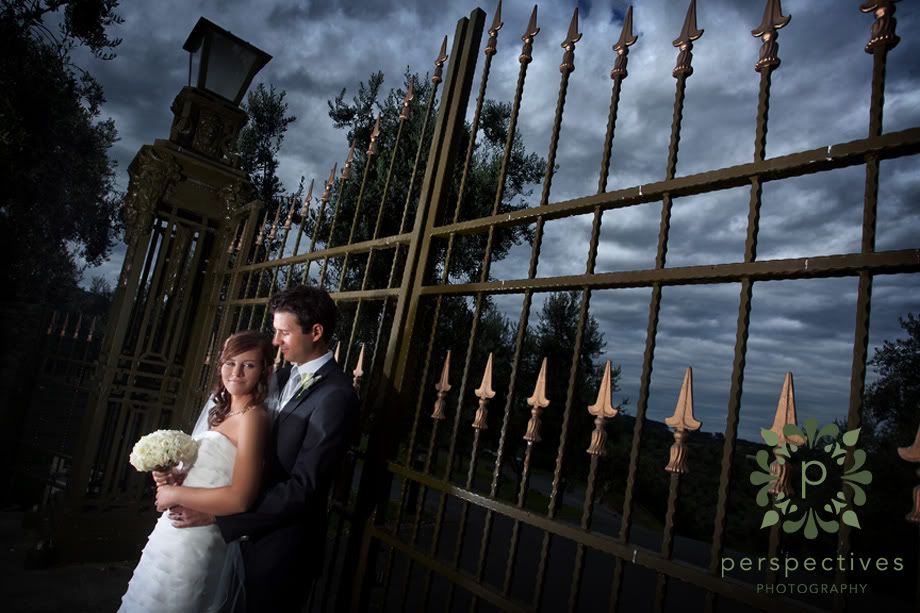 And the road out front..
'
Holly took this gorgeous image – love the moment that has been captured.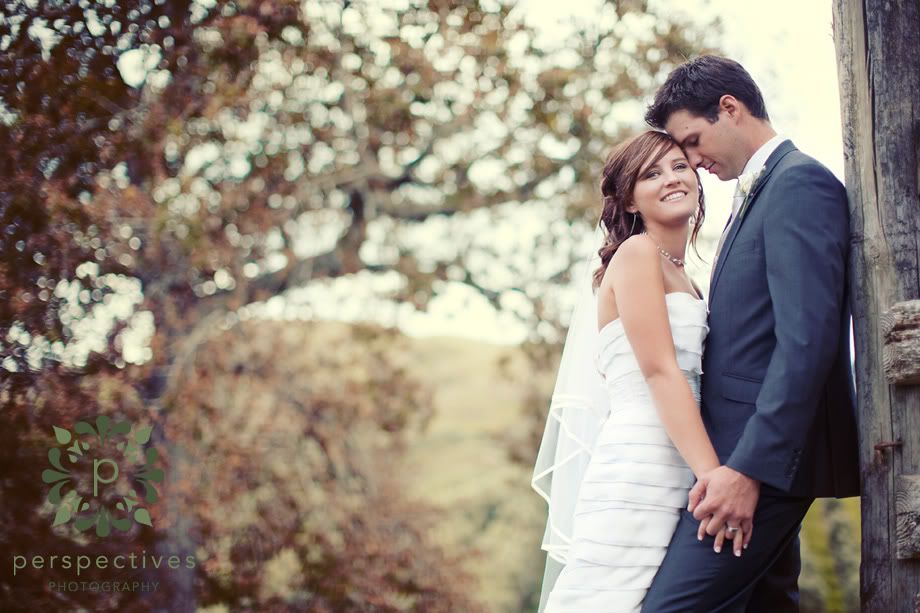 The bridal party was so much fun – very easy to work with!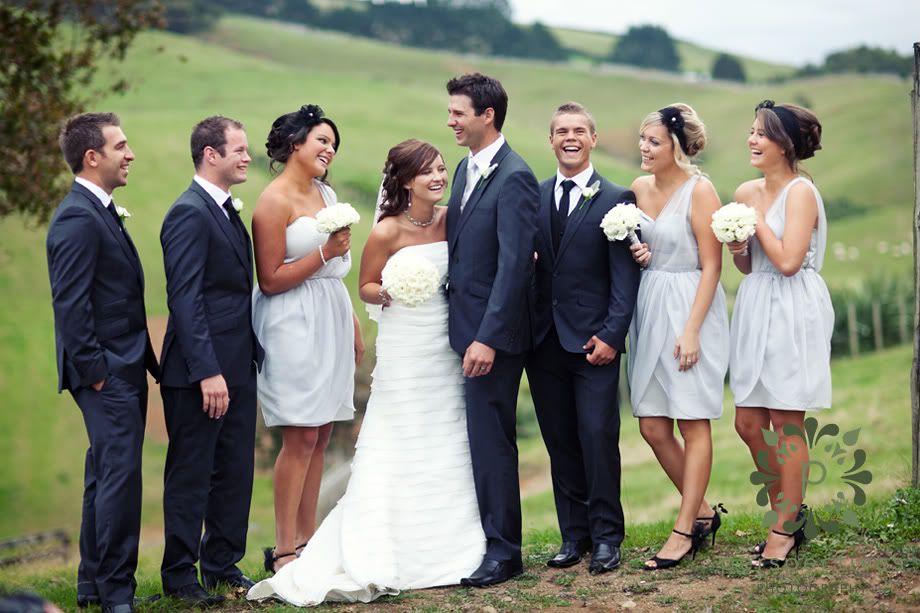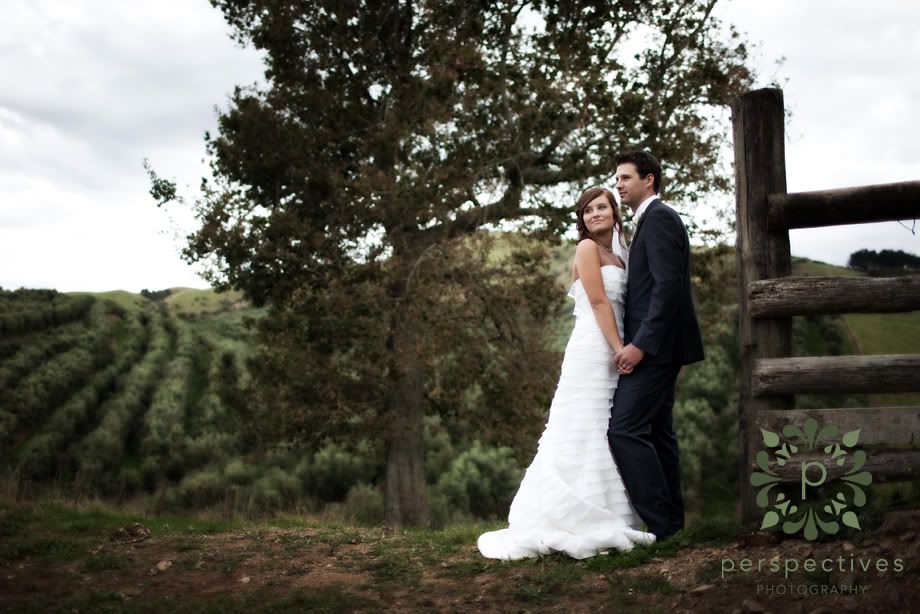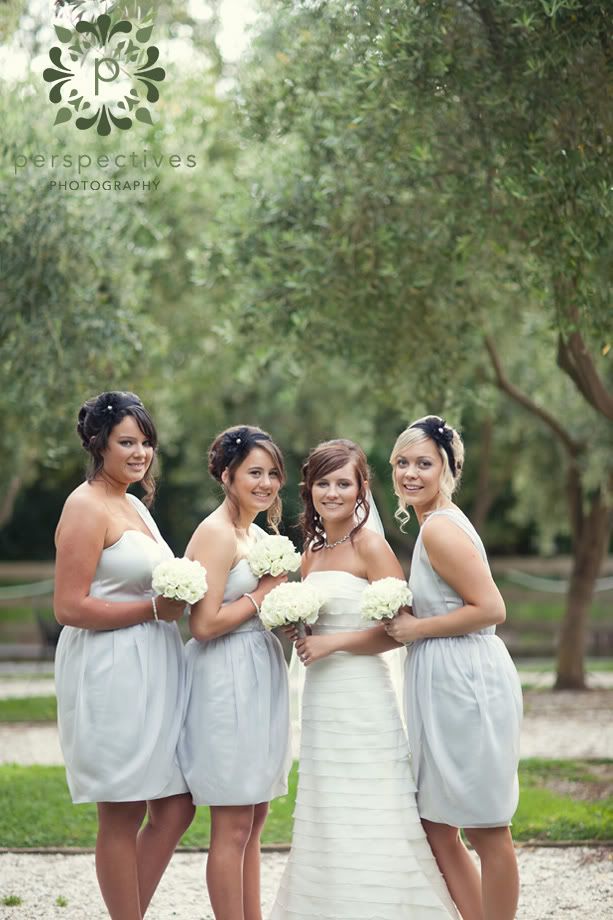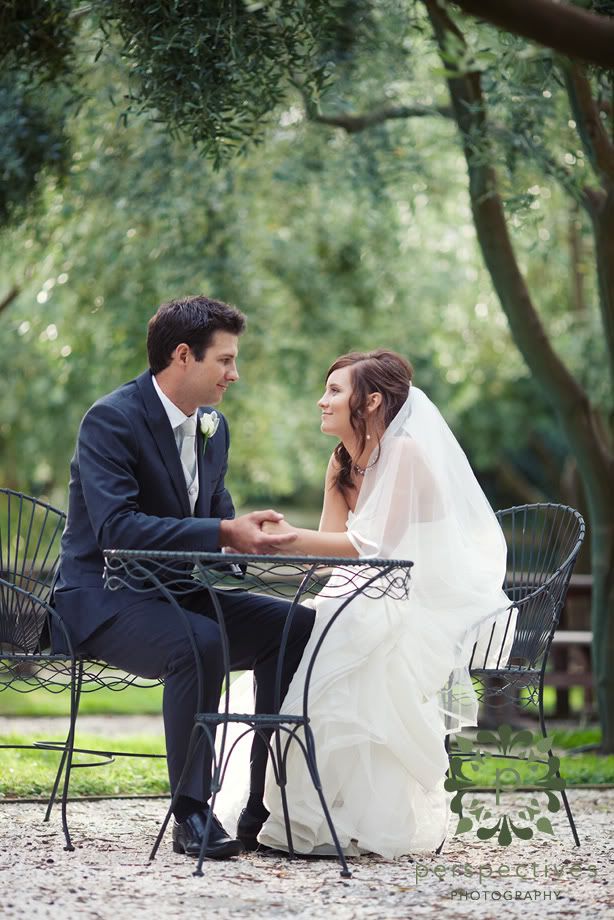 Next up – a little (or not) hill climb. Trekking up into the Olives… which proved to be totally worth the trip, for a few images like these…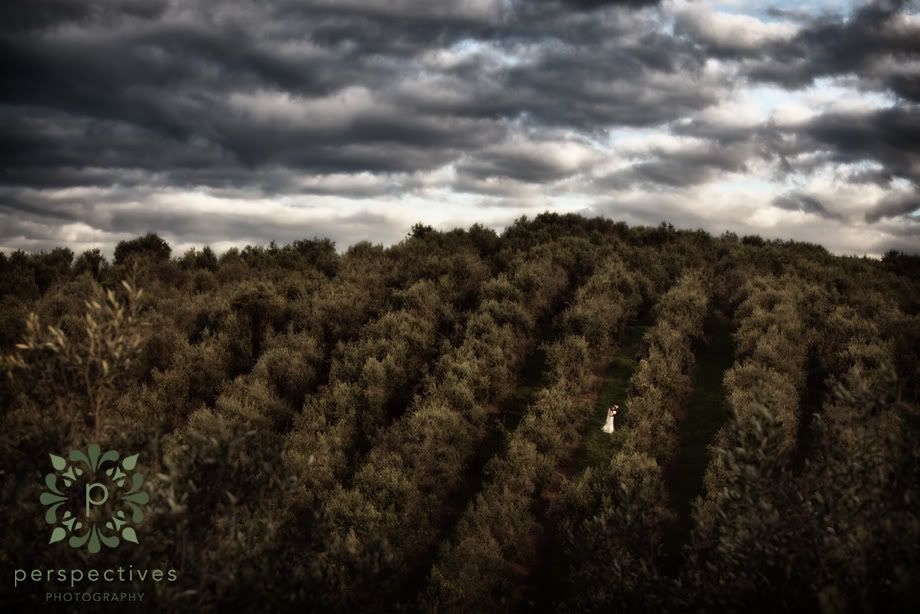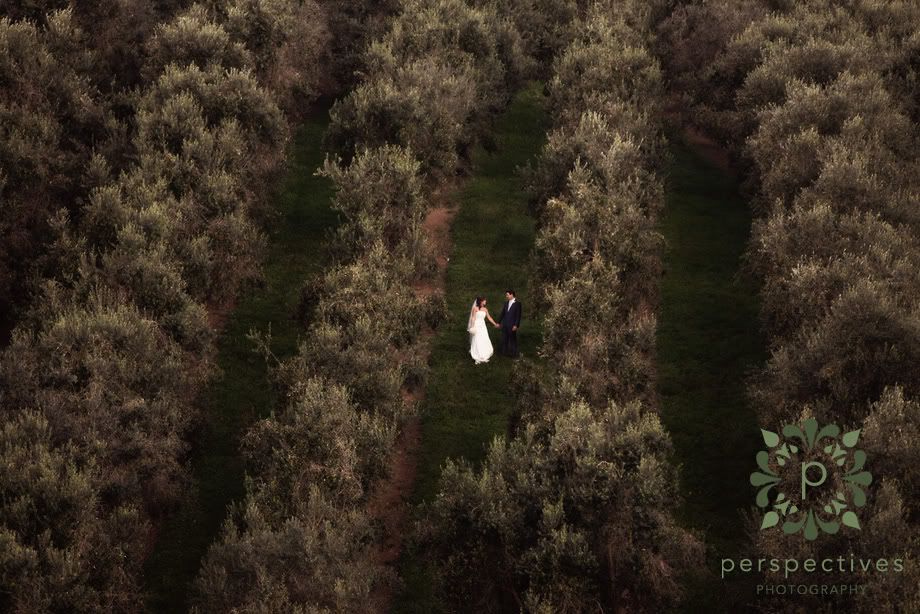 We decided that it was only fair that if we ask everyone to climb the hill, we needed to be willing to do the same!
So up we went… looking back down..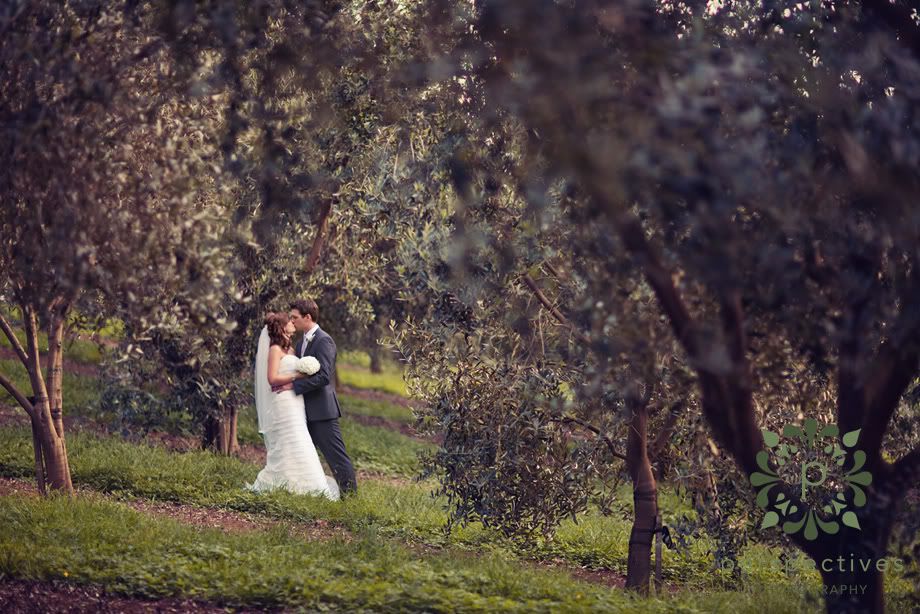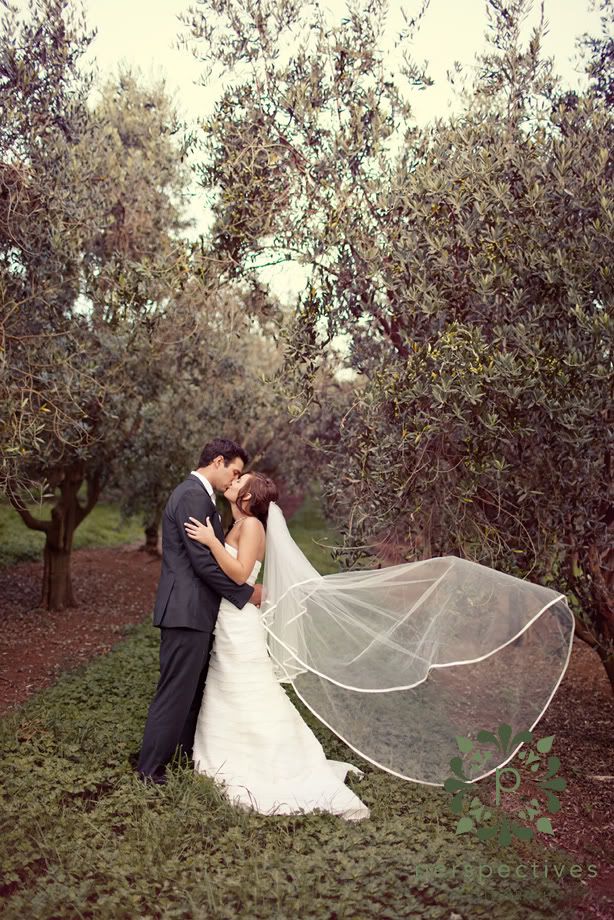 And then – the sun came out, and gave us this gorgeous backlight to play with…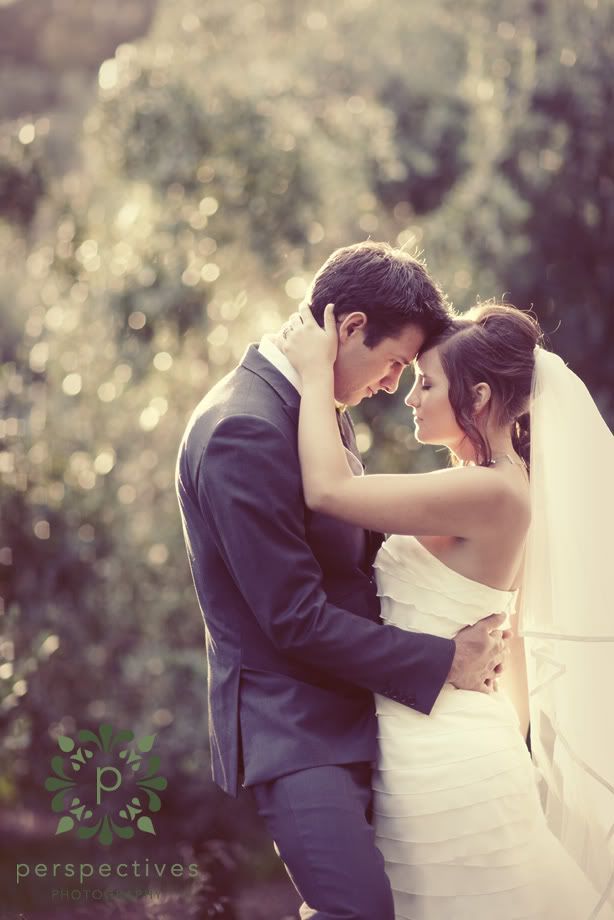 Holly always nails this shot, beautiful sun flare in the corner – we're jealous!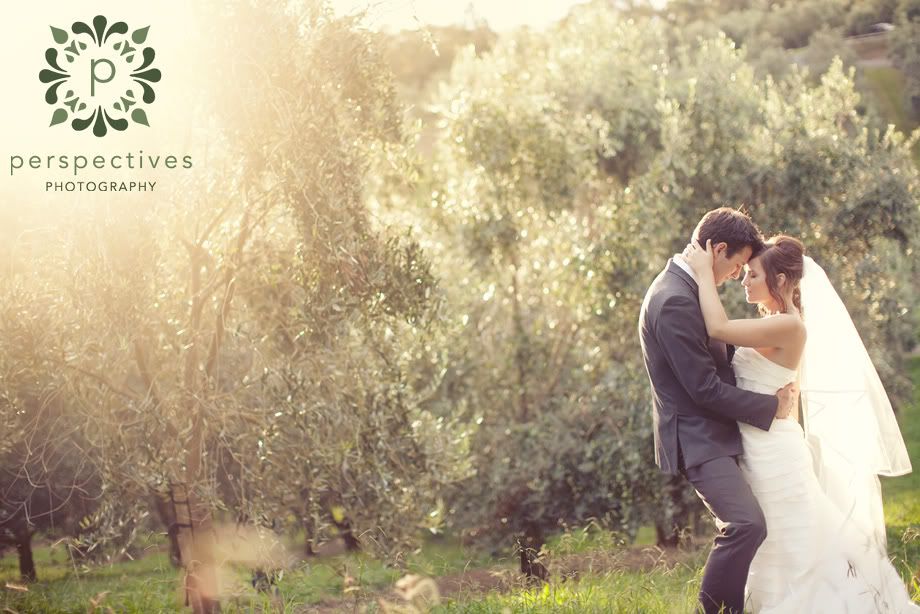 Back down the bottom, we finished up with the bridal party….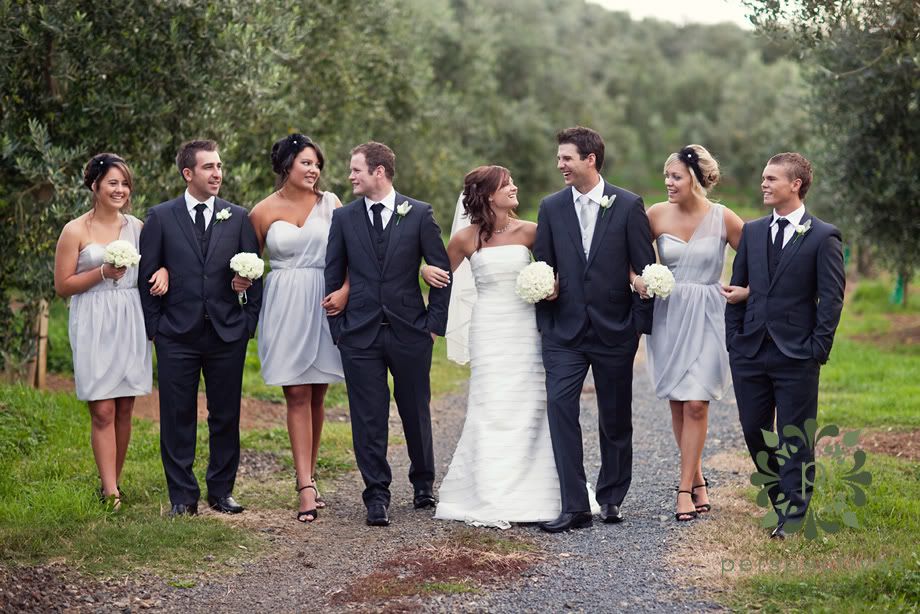 And then we whisked Evan & Ashlee away into the wine library for a few final shots…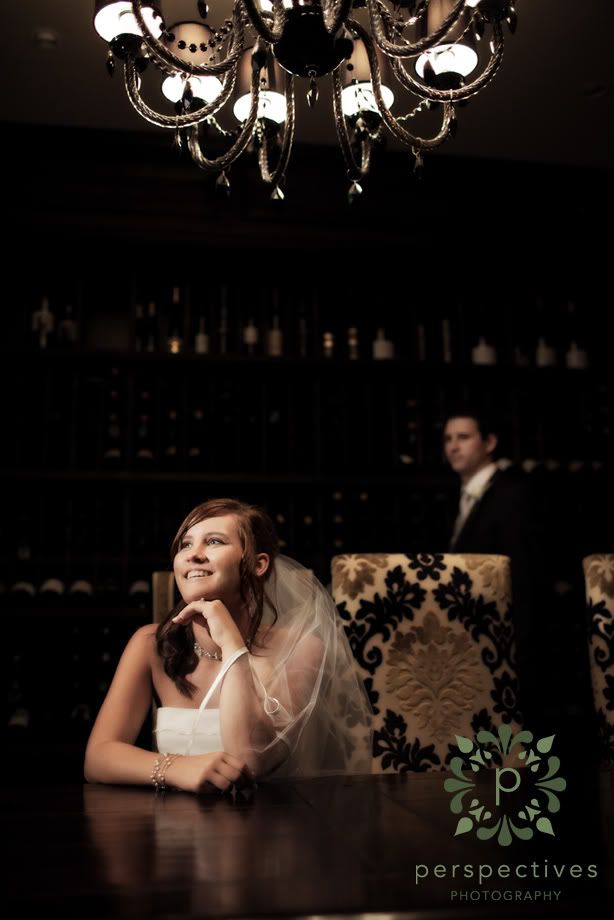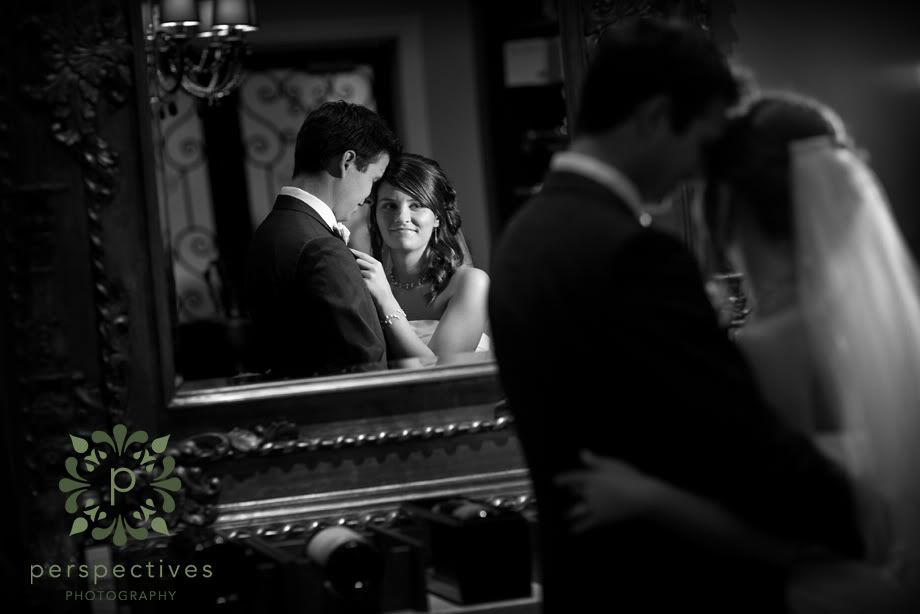 I love the dark, rustic wood shelves in there… and it gave me the idea for this 'Victorian' inspired shot – thanks to Ashlee & Evan for accommodating my weird ideas!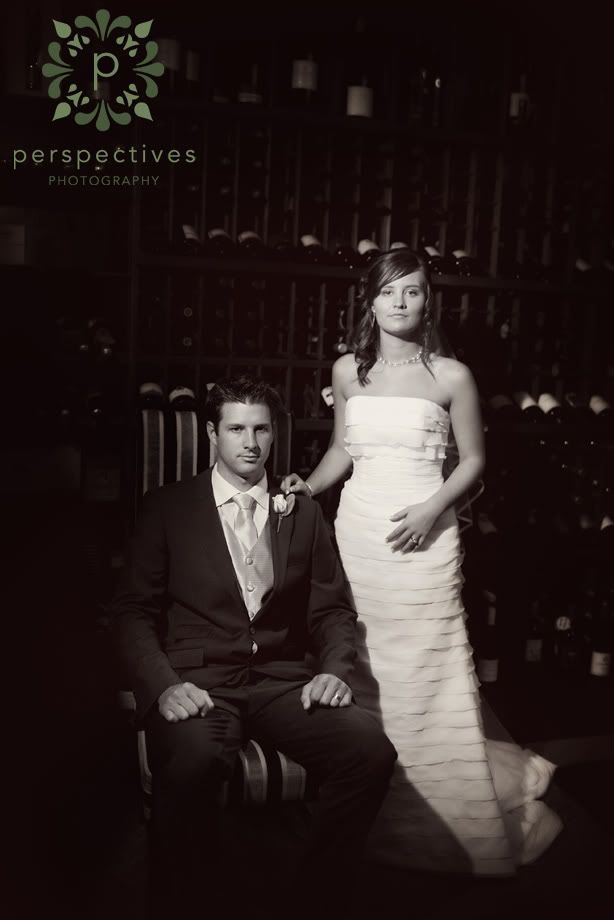 Final shot of the day: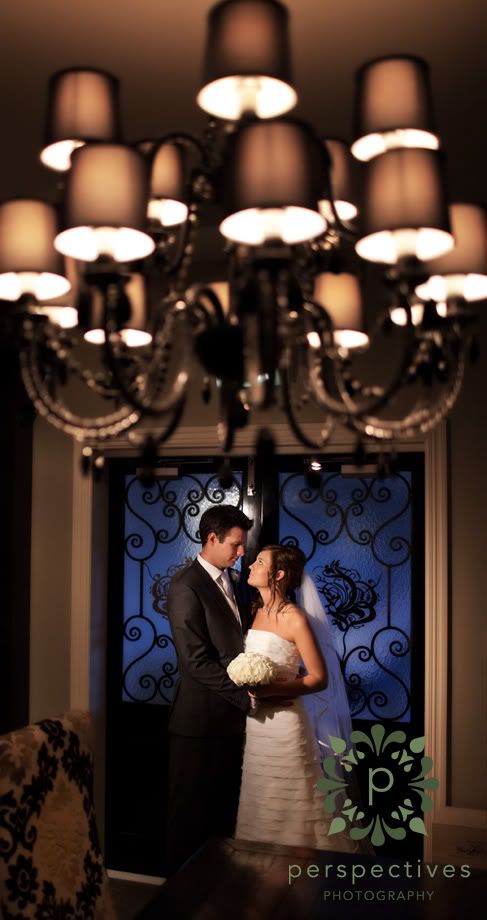 The pavilion was beautifully decorated for their reception, and as we left, it looked to be gearing up for a great night!
If you've enjoyed these images, head over and 'like' our Perspectives Photography Facebook Page – where you can keep up to date with our latest creations, right in your news feed.
It was an awesome wedding day – thanks so much for having us along to share a part in it.
Hope that Thailand is amazing, too!
Isaac, Amber, and Holly.